Kara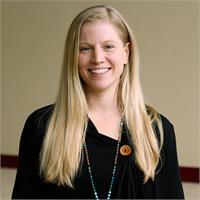 Kara's love for yoga began over ten years ago when she experienced immediate relief from stress and physical and emotional pain. The practice was at first a hobby that would come and go, until after graduation when she moved to Alaska. Kara was challenged by severe depression and anxiety so she recommitted herself to a daily practice and had spent the last three years building her home practice, committed to self-healing and expanding her knowledge of yoga to share with others.

In 2017, Kara completed her 500-hour teacher training with Zuna Yoga in Bali, Indonesia under the supervision of masterful instructors.
Kara's focus is on making yoga accessible to every person and adapt classes around each students individual needs. It is her passion to share how yoga is deeply healing and transformational and her classes are heavily inspired by the power of breath, authentic transparency, and our connection with the natural world.
Kara instructs the following:
This is a practice that stays low to the floor, but works deep into the connective tissues, fascial networks and joint capsules of the body. Primary focus is placed on the pelvis. Postures are held for extended periods of time to allow for muscular release. Once muscles release, the deeper "yin" tissues of the body are able to receive the benefits of the posture. For many, this class provides a deep energetic release as well. Because Yin Yoga targets ligaments, bones and joints, it is not recommended for those working with an active or recent injury, or for women in their 3rd trimester of pregnancy. 75 degrees.