Becca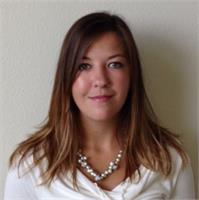 Rebecca Marushack MOTR/L- RYT500
Becca graduated in 2013 with a Masters in Occupational Therapy and has a passion for helping people feel their best! Becca began practicing yoga as a teenager after receiving a diagnosis of Type 1 Diabetes. Yoga provided a safe environment with the "just right challenge" for her to explore the connection between intentional movement and awareness, which has shaped her view on the world. The practice of yoga and meditation has been a pivotal tool for Becca to remain strong, flexible, and intentional in her daily life.
Becca completed her first 200-hour training in Hatha Yoga at Pralaya Yoga in Houston and her second 200-hour training through Pavones Yoga Center in Pavones, Costa Rica in 2017. More recently Becca completed a 300-hour program in Integrated Vinyasa through Colorado School of Yoga to elevate her offering.
Becca informs her practice of Occupational Therapy with elements of yoga and meditation. Becca's classes are an experience of safe and intentional movement, to help her students feel vibrant and take note of their own personal aptitude.
Becca instructs the following:
A deliciously slow-moving and fluid vinyasa class that allows you to find your own sweet groove. Each posture is expressed organically and mindfully, and your instructor will offer you many options for either going deeper or lightening up, and it will all depend on your mood! Solace for your whole being and a nice way to slow down without sacrificing your love for the flow! The level of the class will depend on the teacher and the needs of the students. You can always make classes easier or more challenging for yourself by following the teachers' cues for variations and modifications of the poses. 80 degrees.