Jen L.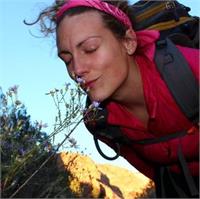 Jen Lindberg, RYT200
My life and yoga philosophies have been turned upside down in the last few years. As a life-long athlete, I have tried just about any sport I could get my hands on and have spent the majority of my life playing soccer, distance running, and racing triathlons. I have come to realize that my former 'no-pain, no-gain' mantra might have been a bit misinformed as I struggle through multiple repetitive motion and high impact injuries. Today, I seek health and longevity in my body. With more than 15 years of experience practicing yoga, I have learned to avoid pain while searching for the burn so I can keep doing the things I love – injury free. My classes are informed by the philosophy that hard work doesn't have to hurt! Join me to move with intention, call your head and heart back to the present moment, and feel the slow burn.
Jen L. instructs the following:
A deliciously slow-moving and fluid vinyasa class that allows you to find your own sweet groove. Each posture is expressed organically and mindfully, and your instructor will offer you many options for either going deeper or lightening up, and it will all depend on your mood! Solace for your whole being and a nice way to slow down without sacrificing your love for the flow! The level of the class will depend on the teacher and the needs of the students. You can always make classes easier or more challenging for yourself by following the teachers' cues for variations and modifications of the poses. 80 degrees.