Hannah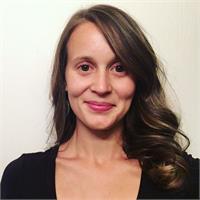 Hannah's yoga journey began the moment she arrived in Anchorage in 2013. Apparently finding a place to live or unpacking her car was not as important as going to a yoga class! Through the power of our Alaskan community, the idea of 'yoga' all of a sudden became less intimidating and more accessible to her physical body and mind.
Hannah's classes celebrate the ability to move and breathe as one, honor our uniqueness, and share our energies with one another. Embracing these ideas have allowed Hannah to develop a consistent practice and be comfortable sharing and being with her own vulnerabilities.Hannah ultimately practices yoga for mental and emotional health. To connect to a divine power that is much bigger than the physical and ignite that power within others as we learn and grow from one another. In effort to deepen her practice both on and off the mat, she enrolled in Anchorage Yoga Teacher Training in 2016. Hannah hopes to offer students a safe, insightful, unique expression of their body and breath in class. Embracing the power of vulnerability and unfamiliarity, with the ultimately goal of taking these principal teachings off the mat and into student's every day lives.
Hannah is a pediatric speech language pathologist in Anchorage and spends her free time hiking, gardening, and nurturing her bunny, Banjo.
Hannah is currently not instructing any classes.