Kimberly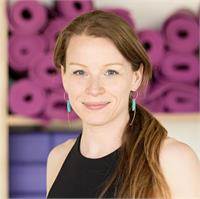 Kimberly Greeff is a certified Yoga Tune Up® & Roll Model® Method instructor and massage therapist with over 17 years of experience in the field of self-care. Creator of Evolve Yoga, Kimberly brings an innovative, interdisciplinary approach that helps students foster an empowered and embodied experience. A believer in the bodies'
ability to heal, Kimberly's teaching encourages body cognition and self-discovery, firmly grounded in anatomical awareness. Kimberly teaches locally and is a resident
teacher at the Alaska Rock Gym.
Kimberly is currently not instructing any classes.