Tyler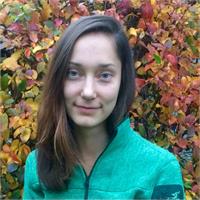 Tyler practices yoga in a continued effort to shift into a place of clarity. She gets there in some moments and doesn't in others, all the while trying not to take it too seriously. She teaches what she knows - what feels genuine in each moment. Her classes offer accessibility, a grounding energy, and the invitation to play. Tyler embraces the imperfect perfection of being a human and encourages others to do the same. She gives thanks to all the teachers along the path - both intentional and unintentional.
Tyler instructs the following:
Join us every Saturday from 11am-12:15pm for our $10 Foundations Community Class!

Members may use their membership, pass-holders may use their passes and for those that just want to drop in to class, the fee is only $10 (instead of $20).

What is Foundations?

This is our introductory class. It's great for students that are new to yoga, those interested in sprucing up on alignment or for those recovering from an injury. This practice will help ALL yogis build a solid foundation and will prepare them to move into the Vinyasa classes, if they so choose. While this practice is alignment focused and moves slowly, you will still work hard! All levels, 75 degrees.




This class is a stress BUSTER. Each posture is typically held for 4-10 minutes and is completely supported by props. No stretching, no muscular stress, just sweet, mellow release. Recommended at least once a week for maximum benefits that extend into all aspects of your life. All levels, 75 degrees.




A deliciously slow-moving and fluid vinyasa class that allows you to find your own sweet groove. Each posture is expressed organically and mindfully, and your instructor will offer you many options for either going deeper or lightening up, and it will all depend on your mood! Solace for your whole being and a nice way to slow down without sacrificing your love for the flow! The level of the class will depend on the teacher and the needs of the students. You can always make classes easier or more challenging for yourself by following the teachers' cues for variations and modifications of the poses. 80 degrees.




Healing Chair Yoga: Free Yoga Class
for cancer patients, survivors & support teams!





Sponsored by The Suz Fund: thesuzfund.org



Held every Monday from 1:30-2:30pm. No fee to attend. No need to register online, simply arrive at least 10 minutes early to check in.

This class will focus on gentle movements based primarily in a chair, meditation, yoga nidra, and breathing techniques.

These yogic tools are applied in a way to help cope with the stresses that come with cancer diagnosis, treatment, and caring for loved ones.

Appropriate for all levels and mindful of all phases of treatment.

Taught by Shelley Christopherson, Certified Yoga Therapist




A slower paced class for days when a more nurturing & relaxing practice is just what you need. Gentle Yoga provides all the benefits of a yoga experience at a slower, easier pace. By focusing on alignment principles, breathing techniques and modifications of basic poses, yoga becomes accessible to everyone, regardless of age, fitness level or physical challenges. Also a great class for the beginning yoga student. All levels, 75 degrees.