Tyler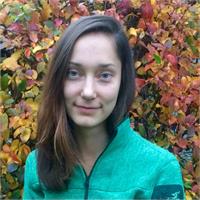 Tyler practices yoga in an effort to shift herself into a space of clarity from which she can see things the way they really are - full of love and light. She gets there in some moments and doesn't in others, all the while trying not to take it too seriously. After completing her 200-hour in Arambol, India, she began teaching during the summer of 2018. Her classes offer a gentle pace, grounding energy, and the invitation to explore your inner-landscape. Tyler embraces the imperfect perfection of being a human and encourages others to do the same. She gives thanks to all the teachers along the path - both intentional and unintentional.
Tyler instructs the following:
A deliciously slow-moving and fluid vinyasa class that allows you to find your own sweet groove. Each posture is expressed organically and mindfully, and your instructor will offer you many options for either going deeper or lightening up, and it will all depend on your mood! Solace for your whole being and a nice way to slow down without sacrificing your love for the flow! The level of the class will depend on the teacher and the needs of the students. You can always make classes easier or more challenging for yourself by following the teachers' cues for variations and modifications of the poses. 80 degrees.




A slower paced class for days when a more nurturing & relaxing practice is just what you need. Gentle Yoga provides all the benefits of a yoga experience at a slower, easier pace. By focusing on alignment principles, breathing techniques and modifications of basic poses, yoga becomes accessible to everyone, regardless of age, fitness level or physical challenges. Also a great class for the beginning yoga student. All levels, 75 degrees.