Becky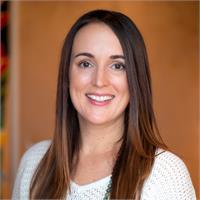 For Becky, like most of us, yoga began as a physical practice almost a decade ago. She loved the challenge of asana and delighted in a fast-paced, fun, flowing vinyasa class. Over the years, her yoga practice evolved from primarily a physical one to one that is more nurturing, contemplative, and restorative. As a critical care nurse, Becky experiences first-hand the effects of injury, stress, and illness – which are profoundly traumatizing for the person, their families, and also their caretakers. Physically and emotionally, she began to feel overwhelmed in her nursing career. By slowing down and deepening her yoga practice, she discovered its powerful ability to heal and rejuvenate. It became an important part of a daily self-care ritual that allows her to be more present and compassionate with herself and when caring for others. This realization led to a desire to share yoga with others. Becky took a 200-hour interdisciplinary yoga teacher training in Nosara, Costa Rica, followed by a mentorship with Kim Greeff in Anchorage, and Relax and Renew Restorative Yoga training with Judith Lasater. With this guidance, Becky has discovered a passion for teaching yoga that is accessible to all. In her classes, she hopes to share the healing benefits of yoga and to help you live better in body, mind, and spirit.
Becky instructs the following:
Join us every Saturday from 11am-12:15pm for our $10 Foundations Community Class!

Members may use their membership, pass-holders may use their passes and for those that just want to drop in to class, the fee is only $10 (instead of $20).

What is Foundations?

This is our introductory class. It's great for students that are new to yoga, those interested in sprucing up on alignment or for those recovering from an injury. This practice will help ALL yogis build a solid foundation and will prepare them to move into the Vinyasa classes, if they so choose. While this practice is alignment focused and moves slowly, you will still work hard! All levels, 75 degrees.




A slower paced class for days when a more nurturing & relaxing practice is just what you need. Gentle Yoga provides all the benefits of a yoga experience at a slower, easier pace. By focusing on alignment principles, breathing techniques and modifications of basic poses, yoga becomes accessible to everyone, regardless of age, fitness level or physical challenges. Also a great class for the beginning yoga student. All levels, 75 degrees.




A deliciously slow-moving and fluid vinyasa class that allows you to find your own sweet groove. Each posture is expressed organically and mindfully, and your instructor will offer you many options for either going deeper or lightening up, and it will all depend on your mood! Solace for your whole being and a nice way to balance the summer high without sacrificing your love for the flow! All levels. 80 degrees.