Natalie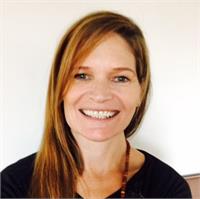 RYT-200, ND
As a Naturopathic Physician, Natalie has a significant interest in healthy living. That interest led her to take her first yoga class over 20 years ago, and she has been cultivating her yoga practice ever since. Yoga has been integral in nurturing 3 healthy pregnancies, recovering strength and range of motion following injuries, managing life's stressors, and deepening overall awareness. Initially charmed by the challenge of the physical postures, and the blissful feeling of moving through them; it is the mental training that fuels her daily practice. Her love of yoga led her to pursue further training to become an instructor, in order to share her passion with others. Natalie has a deep appreciation for all that yoga can offer, and her desire as an instructor is to spark that same appreciation in her students by leading them through thoughtful sequences, providing a balance between working up a sweat and mindful, moving meditation, while staying rooted in tradition.
Natalie instructs the following:
A vinyasa flow practice where we explore all the usual postures (sun salutes, the warriors, backbends, hip openers) in a fluid and creative way. This is a practice where you can lose yourself in the simple rhythm of linking breath with movement. The level of the class will depend on the teacher and the needs of the students. You can always make classes easier or more challenging for yourself by following the teachers' cues for variations and modifications of the poses. 80 degrees.