John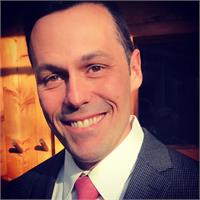 John began his yoga journey in 1999 at UAA with Nirvair Singh Khalsa. Nirvair inspired John to explore multiple yoga disciplines and he eventually found his way to Bruce and Karen Greenwood who quickly became his guides, his friends and his teachers. John studied for his teacher certification with Align Yoga School (owned and operated by the Greenwoods). John has been teaching regularly for two years and enjoys the exploration of body, mind and perceived limitation. John celebrates embracing the unknown and exploring possibilities through fun, challenging, and purposeful practices!
John instructs the following:
A vinyasa flow practice where we explore all the usual postures (sun salutes, the warriors, backbends, hip openers) in a fluid and creative way. This is a practice where you can lose yourself in the simple rhythm of linking breath with movement. The level of the class will depend on the teacher and the needs of the students. You can always make classes easier or more challenging for yourself by following the teachers' cues for variations and modifications of the poses. 80 degrees.